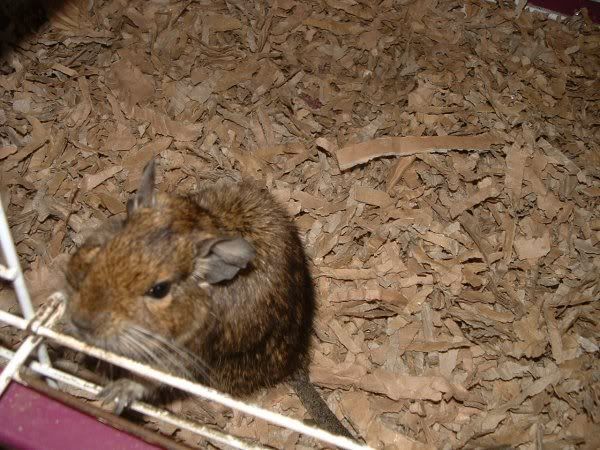 Erika degu has left us today :(

She went to the vets a few weeks back cos she was losing weight. I thought it was to do with her teeth and when they turned out to be overgrown it appeared I was right. Initially she seemed to do better after her teeth were seen to but in the last few days the weight has suddenly just fallen off her and she ended up like a walking skeleton. It was obvious her time had come but she didn't appear to be suffering so we decided to let nature take its course unless she looked to be in any pain. And then last night it was apparent she didn't have long. I sat with her for a while, kissing her and talking to her. Then I made her a nest and made her comfortable. To my surprise she was still with us this morning but slipped away some time this morning.

Erika was very special to me. She was the most confident of our degus and would climb out of the door and try to escape and get up to mischief at any opportunity. She seemed to genuinely like us and would happily sit on my shoulder. She will be very much missed.