Our second hand 15 year old sofas were starting to collapse so we decided to treat ourselves in the January sales. A couple of weeks ago our new sofas arrived. Although it seems the sprog dogs are under the impression that this was their treat rather than ours ;D

Tessie Doo thought they made a great place to play :)




Gratuitous cutey doo pic



Begley likes the corner




And apparently the cushions are quite cuddly!




And they're great platforms for the previously unseen on film Begley cheeky face




Loki, who isn't usually one for being on the sofas, has hardly left them




Fin, with his foot fetish, loves the reclining action



Cass approves



The only hitch so far is that Barney finds them a bit hard to get up on with his bad hips. But he's getting there. And we have a solution...more on that later




Some group shots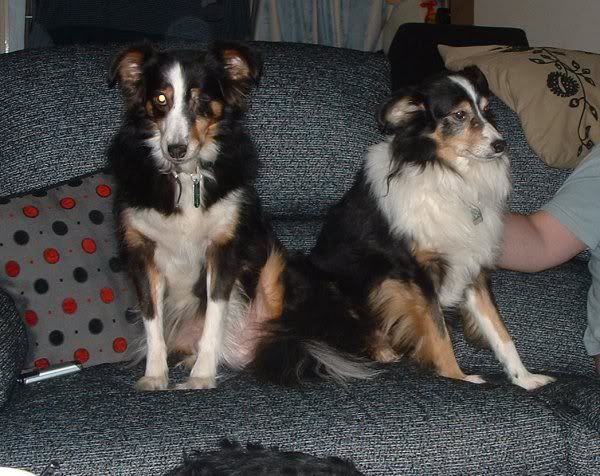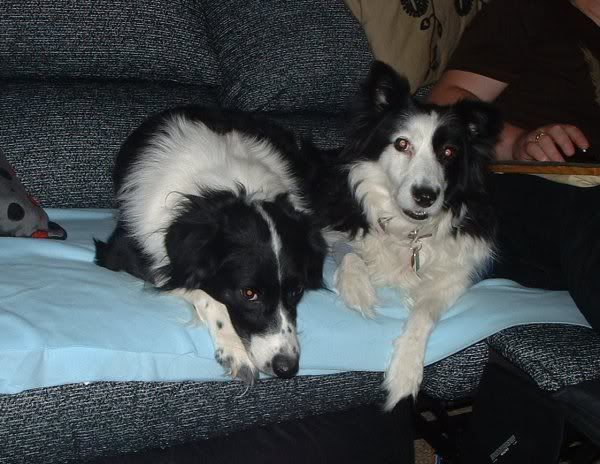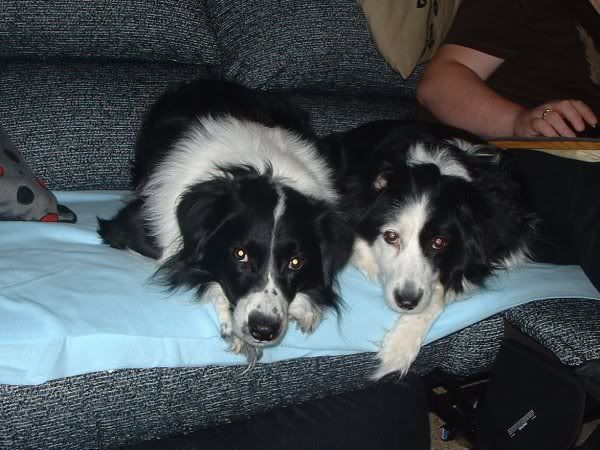 But, even better than the new sofas is what we did with one of the old ones. We put that at the back of the living room and have created a doggy area in that back half of the room. This means that they can (with the exception of loony doo) all be left loose at night or when we're out so no more crates for them :D

Cass loves that she can lay on the sofa ALL day instead of - shock horror - having to sleep on the floor sometimes!



She doesn't mind sharing with Barney too much though. Barney can get on this one easily and is realising that sofas are pretty nice places to be!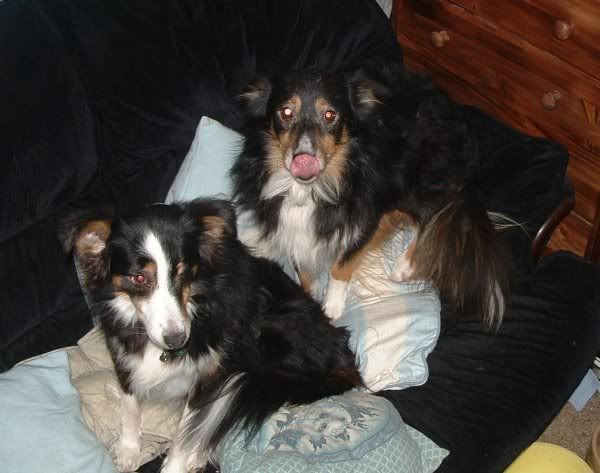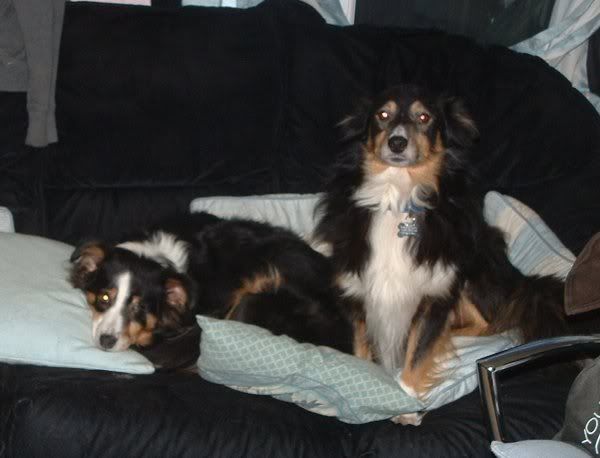 Tired now!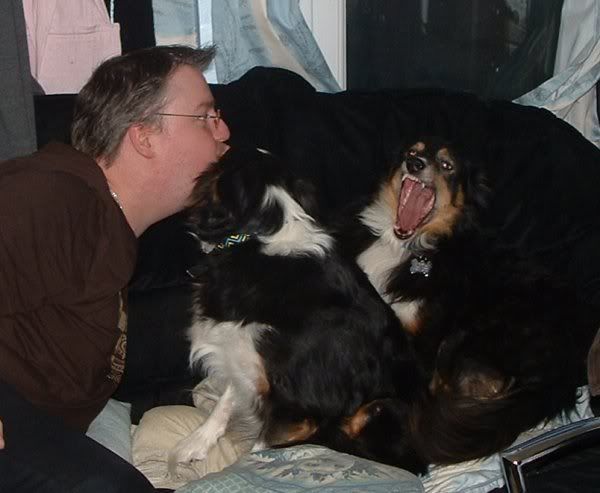 And doing his Elvis impression!



We quite like our sofas too but obviously that's not what really matters ;D